Calculator: True Cost of Building Analytics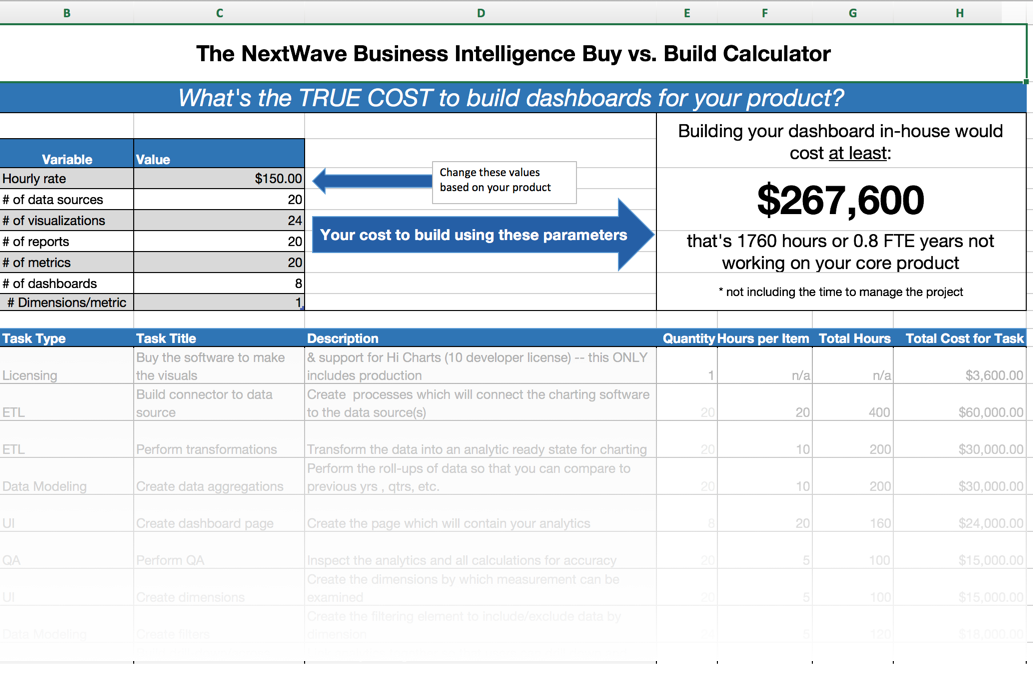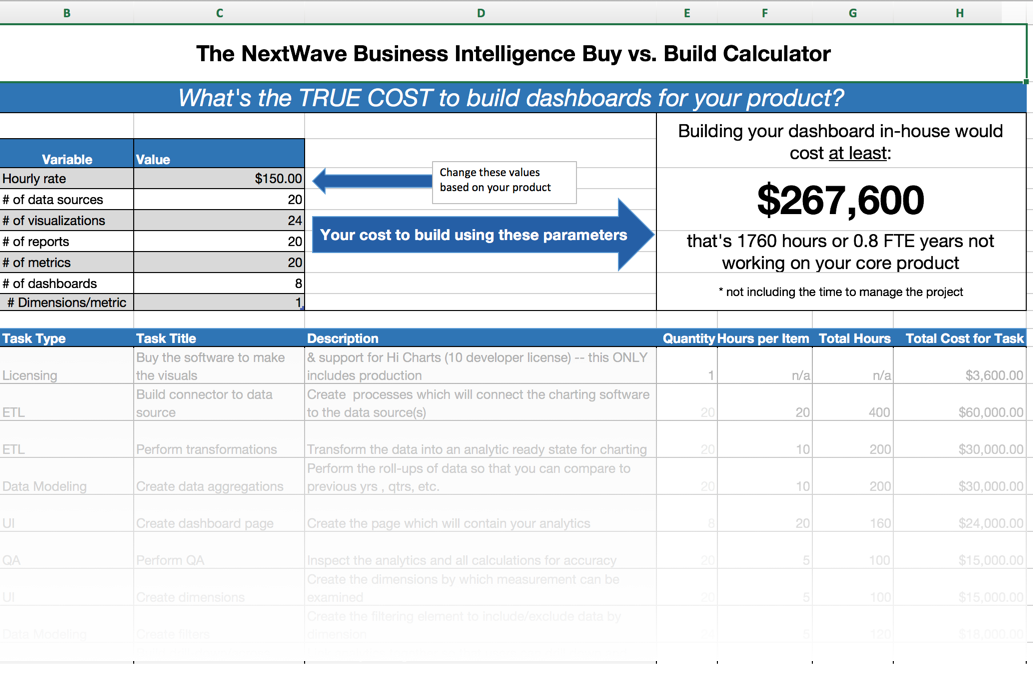 sale
Calculator: True Cost of Building Analytics
The NextWave Business Intelligence "True Cost" calculator — an Excel-based spreadsheet designed to help you determine the cost of building analytical functionality versus buying an analytics platform.
It's simple to get your calculation — 18 fields that you can customize or leave as is. Your result shows both the estimate cost to build analytics and how much time you won't be spending improving your core product.
You've got Engineers. You've got experience developing software. There are open-source analytical tools on the the market and your CEO is asking "why do we need to buy something? Why can't we build it ourselves?"
It's a more complicated calculation that you might expect and teams often don't discover the true cost of building analytics themselves until months have been wasted and the budget is exhausted.
Save yourself a little of that plain with our "True Cost of Building Analytics" calculator. It's a simple Microsoft Excel spreadsheet that you can use to determine the hidden costs and show that CEO that it's not quite as inexpensive as she thought to build analytics in-house.
Enter the number of data sources, dashboards, analytics, personas, etc. and get an estimate of both your cost to build analytics and the opportunity cost of your project.